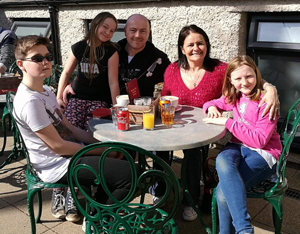 About me
Hi I'm Mark, I am licensed by the DVSA to give driving tuition and I'm passionate about road safety, driving and cars.
I chose to work with LDC because everybody is different and the LD System allows for flexibility in lessons so that you learn to drive safely at a rate that suits you. I aim to make every lesson enjoyable and as productive as possible. The LD System just helps me to do this more effectively.
If you are looking for driving lessons in Washington, Chester le Street, Sunderland or the surrounding areas then please feel free to get in touch.
I live in Washington with my fianceé Rachel, my son Michael and my two daughters Maia and Sasha. My children are all in the teen age range thus proving I have the patience to deal with any situation.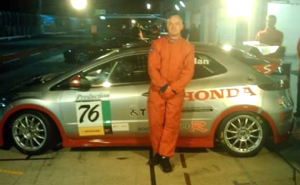 Before becoming a driving instructor I worked at the Honda plant in Swindon, and was a part of their racing team Synchro Motorsport. During my time there we won the Britcar production trophy racing at circuits like Brands Hatch, Silverstone and Spa Francorchamps. I even acquired my racing license with a view to becoming a driver with the team but unfortunately due to budget cuts I never got the chance to race, but I am immensely proud of my achievements within the team.
In my spare time I enjoy D.I.Y., movies and cooking, as well as driving around some of the beautiful coastline we have here in the North East.
I was fortunate to be trained by LDC in the latest adult coaching techniques so you can be assured the training I give will be of the highest standard. For me, there is no greater feeling than enabling someone to enjoy the freedom that gaining your full license brings.
Well I hope this gives you a brief idea about me so please feel free to click here to "Contact me"